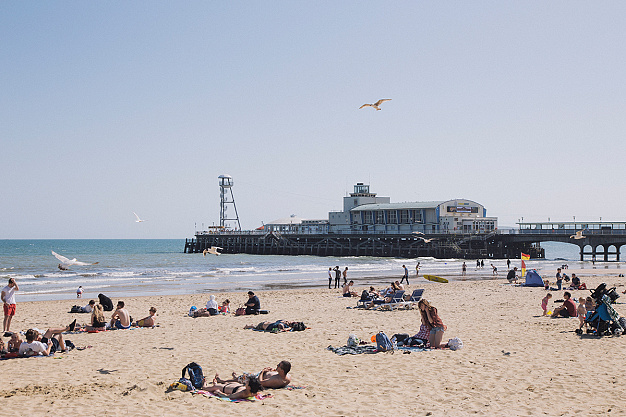 Facts and Figures about Bournemouth's Visitors
For an updated 'Facts and Figures about Bournemouth's Visitors' click the 'Access Full Article' button at the end of this page.
_______________
One of the NCTA's central objectives is to boost the value of tourism in coastal resorts, starting in Bournemouth. Fundamental to tourism growth is an understanding of the current position. Key to measuring tourism growth and developing strategies are answers to the following questions:
How many visitors come to Bournemouth?
How much do they spend?
Where do they stay?
What do they do?
What do they think of Bournemouth?
Volume and Value of Visitors to Bournemouth
Annual research commissioned by Bournemouth Tourism giving a quantitative picture of Bournemouth's tourists. This research is based on national surveys adapted to be relevant to Bournemouth.
Click here for the latest statistics
Visitor Surveys
Face to face surveys with l visitors in the resort to understand who they travel with, why, their motivations, their decision making process, activities and perceptions. An extensive survey was carried out in 2013, the first for many years and a robust but less comprehensive one in 2014.
Click here for latest 2014 Survey
Click here for more comprehensive 2013 survey
Characteristics of shoppers in Boscombe, Southbourne and Westbourne
Although the town centre is the main shopping destination in Bournemouth, the districts of Boscombe, Southborne and Westbourne also have a significant shopping offer. The NCTA and the Coastal BID combined resources in 2014 to research users of these shopping areas.
Click here for the full report.
Visitors to the Coastal Activity Park, Boscombe
The Coastal Activity Park at Boscombe was launched in April 2014. It offers a range of water and beach based activities suitable for all ages run by a variety of suppliers plus a comprehensive events programme.
Face to face interviews conducted with just over 1000 visitors in June and August 2014 gave an insight into market profile, motivation, activities, satisfaction and spending patterns of users.
Click here for the full report.
Access Full Article