Welcome to Bournemouth: a staff handbook for our town
Have you recently recruited new staff?

We've just produced a Welcome to Bournemouth booklet for all new staff members in the Bournemouth tourism industry.
It provides an ideal introduction for newcomers, highlighting not only Bournemouth's town centre, but its key suburbs too. The 14 page booklet also shares information about tourist attractions, things to do all year round, and a round up of Bournemouth's key events and festivals. It has a strong emphasis on the vital role that tourism staff play in making tourists feel welcome in our town, as well as basic customer care tips and more!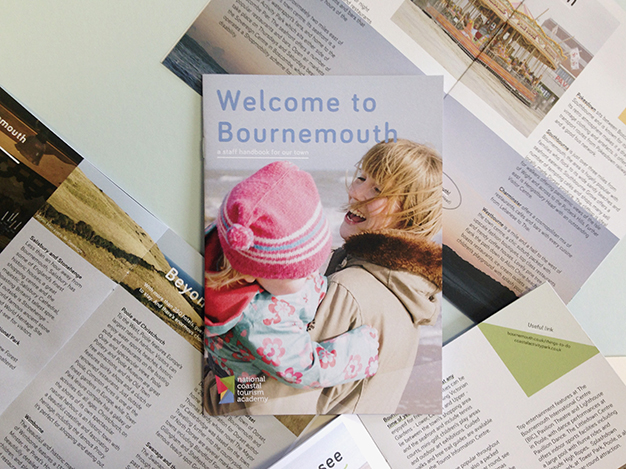 We'll be distributing these across Bournemouth, but if you'd like a copy, contact Sheron Crossman