We Love Bournemouth! A new campaign from the Academy
#WELOVEBOURNEMOUTH
The Academy has just launched a brand new on-line campaign We Love Bournemouth. The aim is to get people sharing what they love about where we live, to show a different side of Bournemouth. Not the generic sandy beaches and pristine gardens (although these are great too), but the somewhat undiscovered places only a local would know about. Anything from an amazing viewpoint to your favourite spot for a picnic, that secret little park or your favourite place to eat, what makes you love living here?
The theory is simple, we want to create an on-line platform for people to share their favourite places whilst discovering new ones.The end output will be an Insider's guide to Bournemouth, a digital handbook taking the best submitted photographs (as well as those from our team) and creating a truly unique look into what Bournemouth has to offer, a view from the residents.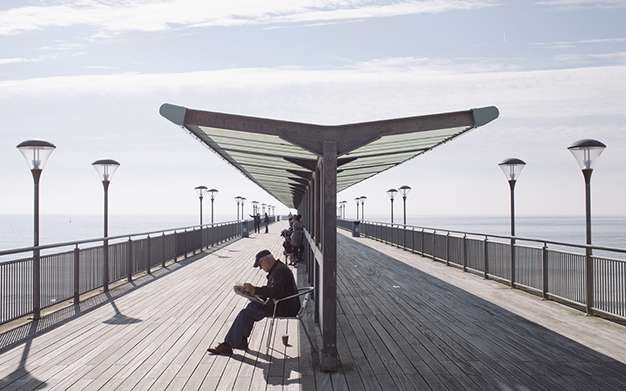 (Boscombe Pier, a favourite of mine)
Visit www.welovebournemouth.com to discover.
By Alex Catt