​Leapfrog your way to the top
This week we hosted our first Masterclass for hospitality staff keen to see their careers rise fast. It's part of our FastTrack project with the Government's UK Commission for Employment and Skills.
We couldn't have been more inspired – 2014 World Class Bartender of the Year James Fowler (The Larder House) revealed how he'd long had a passion for cooking, blowing his student budget on kitchen gadgets and equipment right from the start.
While hiring out deck chairs in his first job, he noted healthy looking families indulging in fast-food on the beach, "It started me thinking – where's the watermelon? Where are the fruit smoothies?"
Shortly after, he hooked up with the NHS which endorsed his smoothie van on the beach, part of the Five-a-Day health campaign.
Taken on by a young local hotelier, he spent five years learning about the industry before launching his own restaurant aged 27. Five years on, you're lucky to score a table thanks to an innovative regularly changing food and drinks menu.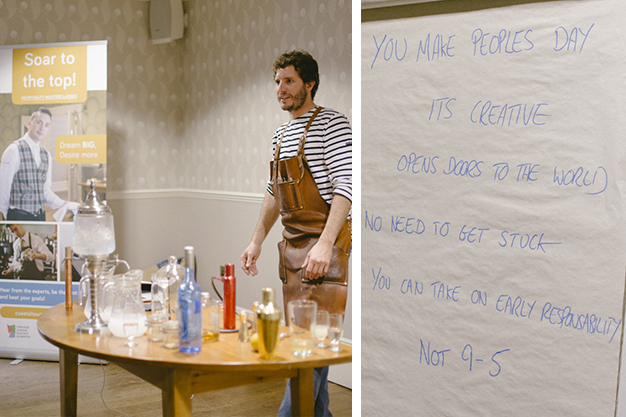 Having my own place has been the hardest work but the most rewarding. I don't just want to serve drinks, I want to know where and how they're made," explained James.
"Hospitality is all about making change, making things better. We've launched a new cocktail, for example, it's based on the traditional White Lady, but we've created The Lady and the Lamp, introducing new ingredients and serving it in a smoke-filled glass cloche with miniature light – it's about creating a new experience for customers.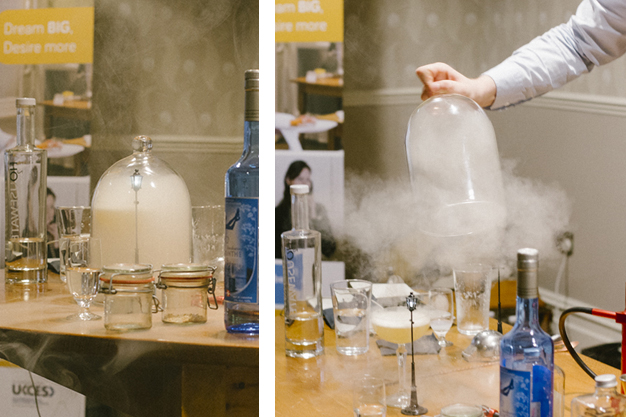 "We're here to care for people, they come after work, we're adding to their day. The world of hospitality is huge, it's not just about standing behind a bar. This is a business where you can be creative, it opens doors to the world, you can travel anywhere and get a job.
"It's a flexible industry which allows movement in job roles, you can leapfrog your way to the top fast."
And judging by the barrage of questions and the applause, his audience left fired up to do just that.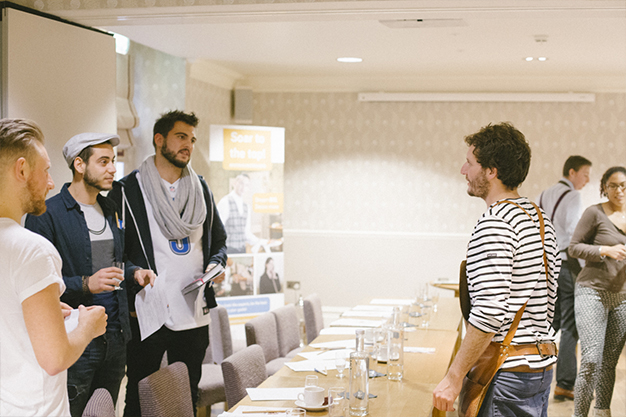 We are running more Masterclasses too, click here to download the flyer!
For more information on this event and our new series of hospitality motivational MasterClasses, contact Lindsay.smith@coastaltourismacademy.co.uk or tel: 01202 962073.