Latest Master Class - Strive for Progress, not Perfection
This week we hosted our third Master Class for hospitality staff looking for inspiring ideas and motivation to see their careers rise fast. It's part of our Fast Track project with the Government's UK Commission for Employment and Skills.
Mark Blunden revealed how he started working in a newsagent on a Government funded Youth Opportunity programme earning £23.50 a week, the first base on his road to success to becoming a Sales and Marketing Director. One of the key things he has learnt is to "strive for progress not perfection".
Mark is an enthusiastic leader who motivates teams to achieve their full potential and his main tips for success were:
Work outside your comfort zone and take risks
Small changes over time make huge differences
Think positive
Set SMART goals and prioritise
Spend time with people who lift you higher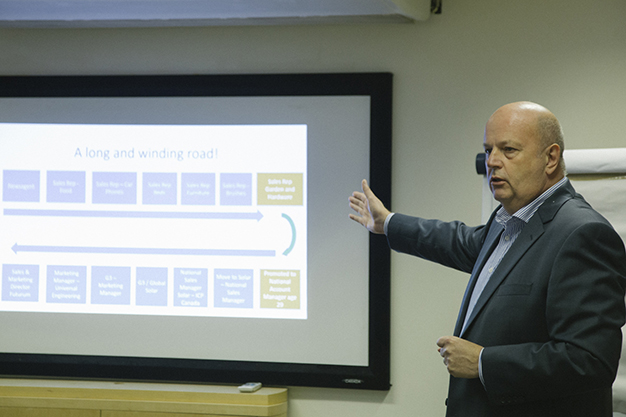 Hospitality is all about setting out your career pathway and having the work ethic and ambition to succeed. "Your dreams are only your dreams until you write them down….and then they are goals that you can turn into action".
It's an industry which allows movement in job roles which will allow you to focus on making small continuous improvements. The delegates came away considering Mark's final quote: "Are you better today than the person you were yesterday".
This prompted people to contemplate setting focused goals, to stay positive and say 'I can do it!'
By Lindsay Smith
***
We are running more Masterclasses too, click here to download the flyer!
For more information on this event and our new series of hospitality motivational MasterClasses, contactLindsay.smith@coastaltourismacademy.co.uk or tel: 01202 962073.