​Coastal Tourism in 2015 – our new report!
The state of English seaside resorts is a jumbled picture. Only last weekend, The Telegraph pointed out the perplexing mix, saying: "Many faded seaside resorts are now among the most deprived communities in the country, but in other coastal towns often with a sailing connection, sky-high house prices have created exclusive enclaves of well-to-do second-home owners…"
To help create a clearer picture for the tourism sector, we've pulled together consumer research from VisitEngland, Government departments, tourism organisations and academic papers into one report for the first time, Coastal Tourism in 2015.
In line with the Telegraph's quote, we've unearthed mixed results. Seaside resorts grabbed the largest slice of the domestic tourism cake up until 2012, but since then, have been in marginal decline.
Yet there is a cluster of thriving coastal towns, drawing millions of tourists, hosting flourishing events, attracting substantial inward investment and creating innovative regeneration projects - resorts equipped with vision and direction to herald a new era in seaside holidays.
The NCTA report points out that coastal tourism is a major employer, supporting more than 210,000 jobs in England and Wales, worth more than £7bn.
With further research, widespread dissemination of the on-going best practice from the top players and support for SMEs, we believe the coast's economic fortunes could be reversed.
There's much work still to be done. But for many British holidaymakers, there's an emotional connection to the coast which is worth a great deal. After all, most of us really do love to be beside the seaside.
By Sheron Crossman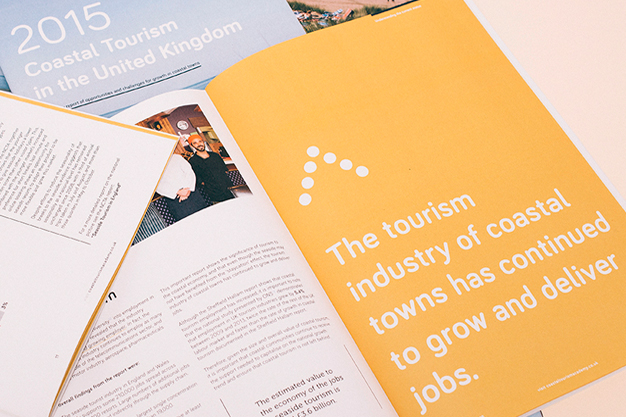 Click here to view the report in our Resource Hub.
(Don't forget to sign up to the Resource Hub for free to view all of our projects and reports.)