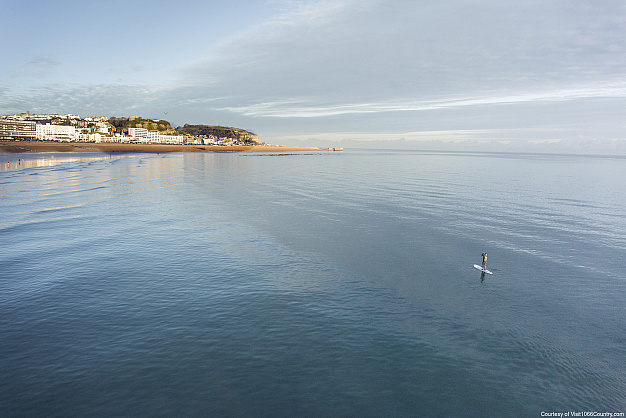 Impact of Covid-19 on Tourism Businesses - 2021 Business Barometer
The NCTA have been surveying businesses around the coast to help assess and understand the impact of the Covid-19 pandemic on coastal tourism businesses in England. The survey will be repeated in different waves throughout 2021, the results of which will be published on this page.
So far we have results from:
Wave 1 - live between 18th January – 7th February 2021
Wave 2 - live between 17th March – 5th April 2021
Wave 3 - live between 16th June - 2nd July 2021
Headlines from Wave 3 of the business barometer survey below:
A third of businesses are still only partially reopen (33.5%)
Half of businesses will be operating at less than 75% capacity when they reopen, 25% now able to operate at 100% capacity. • Forward bookings have improved further however 47% of businesses still have more than half their capacity available in the summer period and bookings in Autumn have improved but 2/3rds of businesses still have more than half their capacity available. 46% of accommodation saying they are more than 75% booked for summer period.
22% of those with staff will increase staffing levels this summer, 45% of those with staff will not change staffing levels, 32.8% of those with staff will decrease staffing levels this summer
52.7% of businesses say it will be more than a year before their business returns to a profit.
67% of businesses with staff have issues recruiting staff this year, with most common issue being type of role – Cleaning and maintenance staff (25%), Chefs and Kitchen Staff (20%) and Waiter and Bar Staff (19%) the most difficult roles to recruit.
The majority of businesses increasingly looking to UK stay and day visitors this year across wide range of ages. 43% net increase in businesses offering outdoor products and experiences and 39% considering improving sustainability. With 67.7% of all businesses saying sustainability improvements are important or very important at the moment (higher among attractions 84%).
63% still saying ongoing government support "will make a significant difference between survival and collapse" (down 13pts on last survey) – with business rates relief the top ask of support needed, Support Grants and then permanent change to 12.5% VAT (46% of businesses) top 3 asks – furlough scheme more important for attractions.
Headlines from Wave 2 of the business barometer survey below:
Half of businesses will be operating at less than 75% capacity when they reopen, with a further 13% awaiting further guidance before they can determine their operating capacity.
Forward bookings have improved following the publication of the roadmap however 45% of businesses still have the majority of their capacity available in the summer period and booking across the other seasons remains very low.
28% of those businesses with staff will increase staffing levels in 2021, 55% of those with staff will not change staffing levels, 16.5% of those with staff will decrease staffing levels in 2021
53.5% of businesses say it will take more than a year before they return to a profit.
65% of businesses are planning to rethink their product or marketing to aid recovery, of which:

Product developments being planned include creating new outdoor products (38%), improving sustainability (38%) and developing new food and drink based experiences (31%)
UK overnight visitors remain the core audience focus for most businesses (69%) although a third are now beginning to reconsider targeting groups and a quarter focused on rebuilding international visitors

The pandemic has had a significant impact on the investment levels on the coast, pre-pandemic the average investment was £22,000 per year. In 2020 the average investment (if investment was made) was £12,900. 10% of businesses could not afford to invest at all in 2020.
76% say ongoing government support "will make a significant difference between survival and collapse" – with business rates relief the top ask of support needed, 39% would like to see a permanent change to 12.5% VAT rate
Headlines from Wave 1 of the business barometer survey still relevant:
86.7% of businesses saw a decrease in turnover in 2020 with 54.2% of all businesses seeing decrease of more than half their annual turnover and the average decrease in turnover -54%
55% decreased staffing levels in 2020
Targeting new audiences, improving digital presence and increasing repeat visits were top areas of business support requested by businesses, in terms of specific digital support improving social media was the most popular request
Request access
Submit your details to gain free access to the full article now
You must enable cookies to access this article