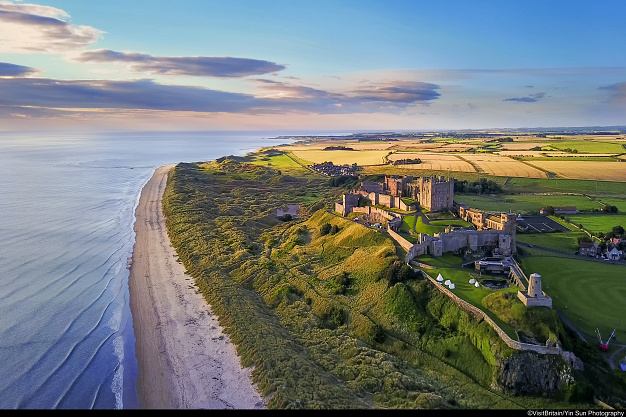 England's Coast - Sample Regional Itineraries!
England's Coast brings to life the wealth of experiences that can be enjoyed on the English coastline. Using stunning interactive videos it will enable travel trade and fully independent travellers (FITs) to be inspired to create and book bespoke itineraries to the coast.
As an island nation our coast has been pivotal to English culture and history, it offers dramatic landscapes, quaint fishing villages and cosmopolitan towns to inspire and engage visitors. Yet, England's Coast is not featured in many international tour operator itineraries, and our research identifies consumers are interested in visiting if their awareness is increased.
To help engage the travel trade with the product we have created six sample itineraries that highlight some of the many experiences that can be enjoyed on the coast. These have been published in the brochure available for download below. The itineraries are supported by detailed information for groups and fully independent travellers (FIT) on places to stay, things to do, places to eat – to get copies of the detailed FIT or group itineraries please contact our Travel Trade Executive elaine.snow@coastaltourismacademy.co.uk
More about the project:
The target audience for England's Coast is repeat visitors to England who are typically over 40, travelling without children, they are interested in staying in mid-range accommodation or camping and caravan parks, with a particular interest in gently active pursuits such as walking, cycling and cultural activities. They prefer to travel in the shoulder and off-peak period.
Key international markets for this project are Holland, Germany, France, Italy and Spain.
As well as the trade brochure attached, products will be showcased in the itinerary builder on www.englandscoast.com and include a range of accommodation (hotels, b&bs, self-catering and camping), attractions, restaurants, ground services and other activities.
Access Full Article
Request access
Submit your details to gain free access to the full article now
You must enable cookies to access this article