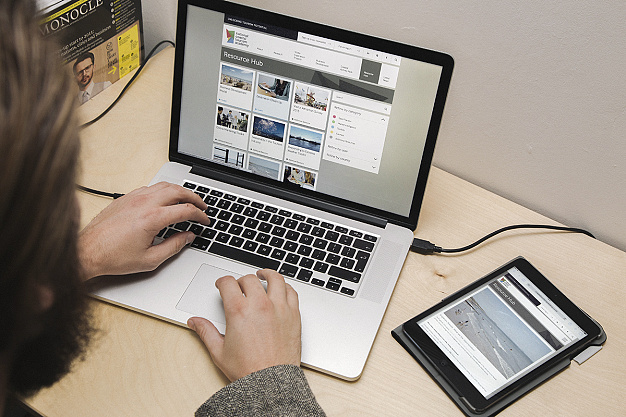 Business Support
Tourism businesses come in all shapes and sizes – serviced and self- catering accommodation, visitor attractions, restaurants, pubs and cafes, transport and entertainment venues to name just a few. Although specialist knowledge of the visitor economy, particularly in the area the business is located is essential, to ensure success additionally business owners and managers need to acquire the generic skills and knowledge needed to operate a business in any sector.
Both central Government and other agencies now offer a number of resources to provide support in many aspects of business management. This section outlines the chief sources of general information and also where to go if a business needs support with a particular problem.
General Support
Business is Great
This new website is an excellent resource for obtaining general business advice. It is relevant for both new and existing businesses in England with sections called Start, Grow and Accelerate
Its key areas of support are divided into:
Finance
Employment and Skills
Women in Enterprise
Up to date information on new programmes to support businesses
Businesses are encouraged to start by accessing the 'My Business Support Tool'
Having completed a form online, where business needs are described the user is automatically sent relevant links.
Additionally there is a Telephone Business Support Helpline, 0300 456 3565 manned Monday to Friday 9am to 6pm. Callers to this number are entitled to an hour of free business support from one of a team of business advisors. Telephone appointments have to be booked in advance and slots may not be available for up to 2 weeks.


Business Growth Service
Link: www.greatbusiness.gov.uk/businessgrowthservice
This service is specifically for businesses which the ambition and capacity to grow. It is available for businesses in England with less than 250 employees and a turnover of less than £40m. It provides help with:
Finance
Developing new ideas
Leadership and management skills
Manufacturing
Exporting
Building networks
Support provided is a mix of one to one business advice and master classes. Costs vary depending on the size of the business from £1,100 (£400 plus £700 VAT) for a business employing 4 or more people up to £3,700 if there are 50 plus employees. Additionally Leadership and Management grants of up to £2,000 are available.


Growth Vouchers Programme
Link: https://www.gov.uk/apply-growth-vouchers
Eligible businesses can apply to be selected on a random basis to get a voucher of up to £2,000 to pay up to half the cost for advice on:
Finance and cash flow
Recruiting and developing staff
Improving leadership and management skills
Marketing, attracting and keeping customers
Making the most of digital technology
Innovate UK
Aimed at SMEs with high growth potential this programme offers funding, business support and networking platforms to help boost technology and innovation.
https://www.gov.uk/government/organisations/innovate-uk


Business Mentors
Link: www.mentorsme.co.uk
Business mentors can provide advice and support on a peer to peer basis. Mentorsme has more information about how a mentor can help and how to find the right one.
Support on specific subject areas
Although the above are valuable tools, for a business short of time it may be useful to know where to go for advice on specific aspects of business management.
Recruiting Staff
Whether you are a first time employer or tacking on extra staff, there is practical guidance and financial assistance to tap into.
Link: ACAS Step by step guide to hiring staff
Comprehensive guide to hiring staff including advice on job descriptions, advertising, interviewing, pitfalls etc. Advice can be viewed online or downloaded as a pdf.
Small Business Recruitment Service offers advice about or help with recruitment. Call 0345 601 2001 (option 2) to register for support online.
Job Centre Plus offers practical recruitment support and advice to employers that open up jobs to its jobseekers. Contact Local Job Centre Plus direct.


Staff Employment
The Government's step-by-step guide to employing people is a useful tool to ensure the business meets minimum legal requirements when employing people. It covers:
Wages
Legal right to work
DBS
Employer liability insurance
Statement of employment
HMRC
More advice on other key areas relating to employment including the statutory requirements for National Insurance, payroll and pensions, guidance on health and safety at work, holiday and sick pay and employment contracts can all be found in the Employment Law and Regulation section of Great Business.
Apprentices
Businesses are currently being encouraged to take on apprentices and may be eligible for a grant of up to £1,500. For comprehensive support on taking on an apprentice.
Link: https://www.gov.uk/further-education-skills/apprenticeships
People Management
The Acas Model Workplace is a useful interactive tool to check how good the organisation is at people management. Each of the 10 modules help the business to assess how effective its current practices and then provides advice and relevant linkages.
Finance
There are many different types of finance available to a company with ambitions to grow. For advice on the options go straight to the finance section of Business is Great.
The British Business Bank Finance Guide sets out the full range of access to finance options for businesses
BusinessPlans
Business is great has a wealth of information on the importance of business plans and support with creating one.
Link: https://www.gov.uk/write-business-plan
Several companies offer support and templates – a particularly good example is that provided by Lloyds.
Link: https://resources.lloydsbank.com/business-guides/starting-a-business/starting-your-own-business/writing-a-business-plan/
Making the Most of the Internet
For advice on helping business to improve digital skills and make the most of the internet there are two key websites for support.
Do More Online offers a range of online guides, e learning packages, tutorials and videos
Link: www.greatbusiness.gov.uk/domoreline
Digital Skills Charity Go On UK offers advice and tools online