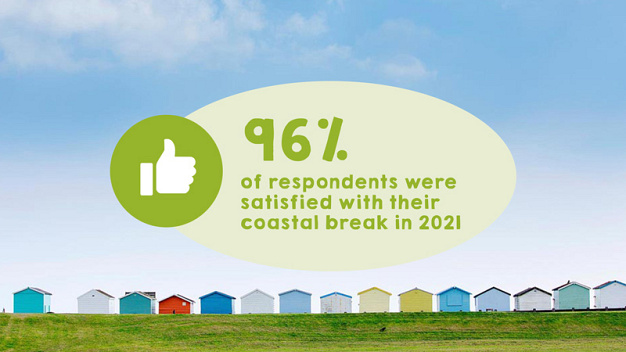 2021 Staycation Travel Survey
Due to the Covid-19 Pandemic 2021 has been the year of the staycation, but have domestic travellers enjoyed their holidays on the English Coast?
We conducted a consumer survey between September and October 2021 to measure satisfaction levels in those who holidayed on England's Coast this year. There were lots of new audiences discovering the coast as a holiday destination for the first time this year and it's important that the tourism industry reflects on how it went.
In this report we break down the most popular coastal locations to stay in 2021, the types of accommodation used, top activities when on a coastal holiday, planning and booking, and also future intentions; will they return next year?
Reflecting the climate emergency a noteworthy 87% claimed that reducing their carbon footprint or making more sustainable choices on holiday was important.
If you're interested in the impact of Covid-19 on staycations in England and what steps consumers are willing to take to be more sustainable then download the file below to see the results.
Access Full Article